Game Strategi Call of Duty: Global Operations Siap Meluncur ke Android
Gameplay yang lebih segar dipadukan dengan karakter-karakter populer dari franchise CoD
Seri Call of Duty identik dengan game first-person shooter, tapi siapa yang menyangka franchise milik Activision itu bisa disulap menjadi game strategi di platform mobile. Yang terbaru, Activision menyerahkan pengembangan game strategi Call of Duty kepada Elex Wireless, developer game Clash of Kings yang cukup populer.
Di tangan Elex, lahirlah Call of Duty: Global Operations, yang saat ini sedang dalam masa soft launching untuk platform Android. Kalau melihat screenshot-nya, grafiknya jauh lebih bagus daripada Call of Duty: Heroes yang juga ber-genre strategi – wajar mengingat Heroes dirilis di tahun 2014.
Berhubung ini game strategi, gameplay pun disajikan dari tampilan bird's eye. Global Operations juga mengusung elemen MMO; pemain memegang peran sebagai jenderal, bertugas membangun pasukan, merekrut komandan veteran seperti Captain Price, Ghost, Soap (karakter-karakter populer dari franchise CoD), dan membentuk aliansi dengan pemain lain.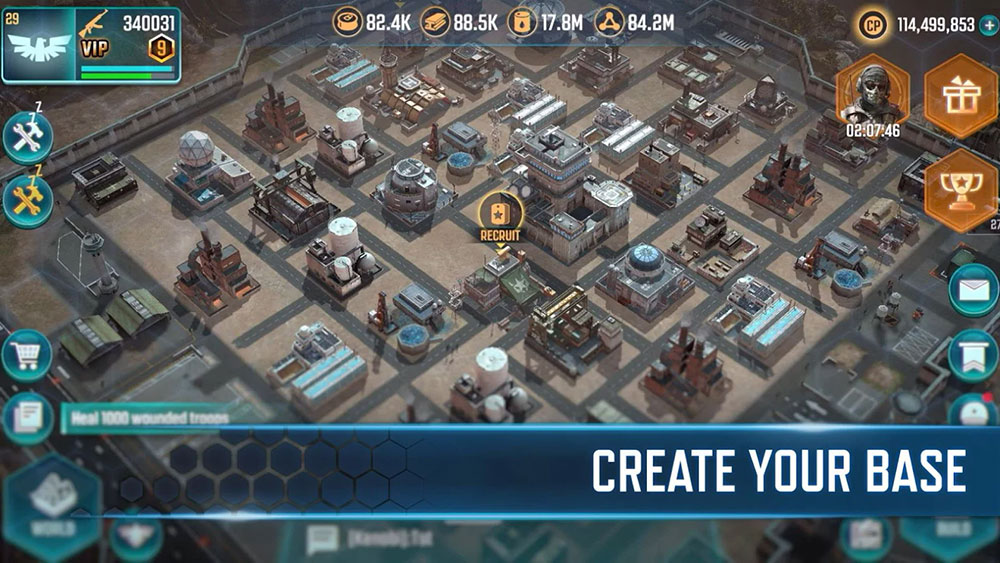 Mode multiplayer tentu tersedia, baik co-op maupun PvP (player versus player). Kendati demikian, pemain juga dipersilakan bersantai menikmati single-player campaign. Global Operations semestinya bisa membawa angin segar bagi para penggemar CoD yang sedang bosan dengan genre shooter, tapi di saat yang sama masih tertarik dengan kelanjutan dari franchise ini.
Untuk sekarang, Call of Duty: Global Operations baru tersedia di Filipina dan Australia. Peluncuran globalnya masih belum diketahui. Semoga saja nasibnya tidak seperti Call of Duty: Siege, game strategi yang tidak jadi dirilis pasca soft launching-nya pada Oktober 2016.
Sumber: VentureBeat.
Application Information Will Show Up Here
Are you sure to continue this transaction?
processing your transaction....